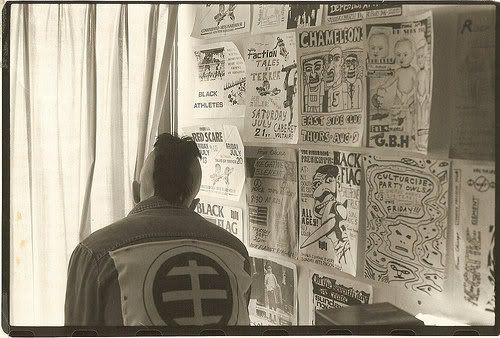 HEY! okay, so i goofed and missed the last train to Clarksville last week a/k/a flaked out. SOO me! this week is different than last...in that it's a week later. Yesh. you know you had a good time with YB and SB. And since I never unpacked my bag from last week, the tunes are just as gnarly. Toon in.
Tonight, we'll be spotlighting an upcoming show that commemorates the life of Biscuit and the plight of Peter Case with performances by venerable-yet-humble punk acts AK47 and The Mydolls. IN FACT we'll have 2 AK47's in studio (If it's okay with you Scott; Burton, go back to sleep) to talk about their history and they'll be bringing some of the ol' AK47 45s with them. So if you're a fan of any of the above...don't hit snooze. (I do also believe we'll have other guests who are playing at Double Dave's in a little while. But I'll let that promoter promote.)
MUTANT HARDCORE FLOWER HOWER
with Young Burton, Scott Butt and Old Fart...
91.7fm KTRU.ORG
10pm ~ 1am
10 ~ Young Burton as aprediz de todo...
11 ~ Scott Butt as majordomo comeux...
midnight special ~ Rosa, narcosnarficker...
Quejas a 713.348.ktru